HSBC Smart Solution X Sanuker Help SMEs Grow with Innovative Chatbot Solution!
Collaborate to roll out innovative applications through business conversations and innovative technologies and support SMEs with one-stop platform.
In the new normal of the economy, digital transformation is a major trend in business development. To turn the pandemic into opportunities, SMEs have to not only catch up with the pace and develop online business, but also keep up with the latest market trend and respond quickly. HSBC rolled out the one-stop business management API platform – HSBC Smart Solution to integrate real-time bank account data with multiple apps and tools to automate daily workflows and support a wider range of operation needs while accelerating in the era of full digitalization.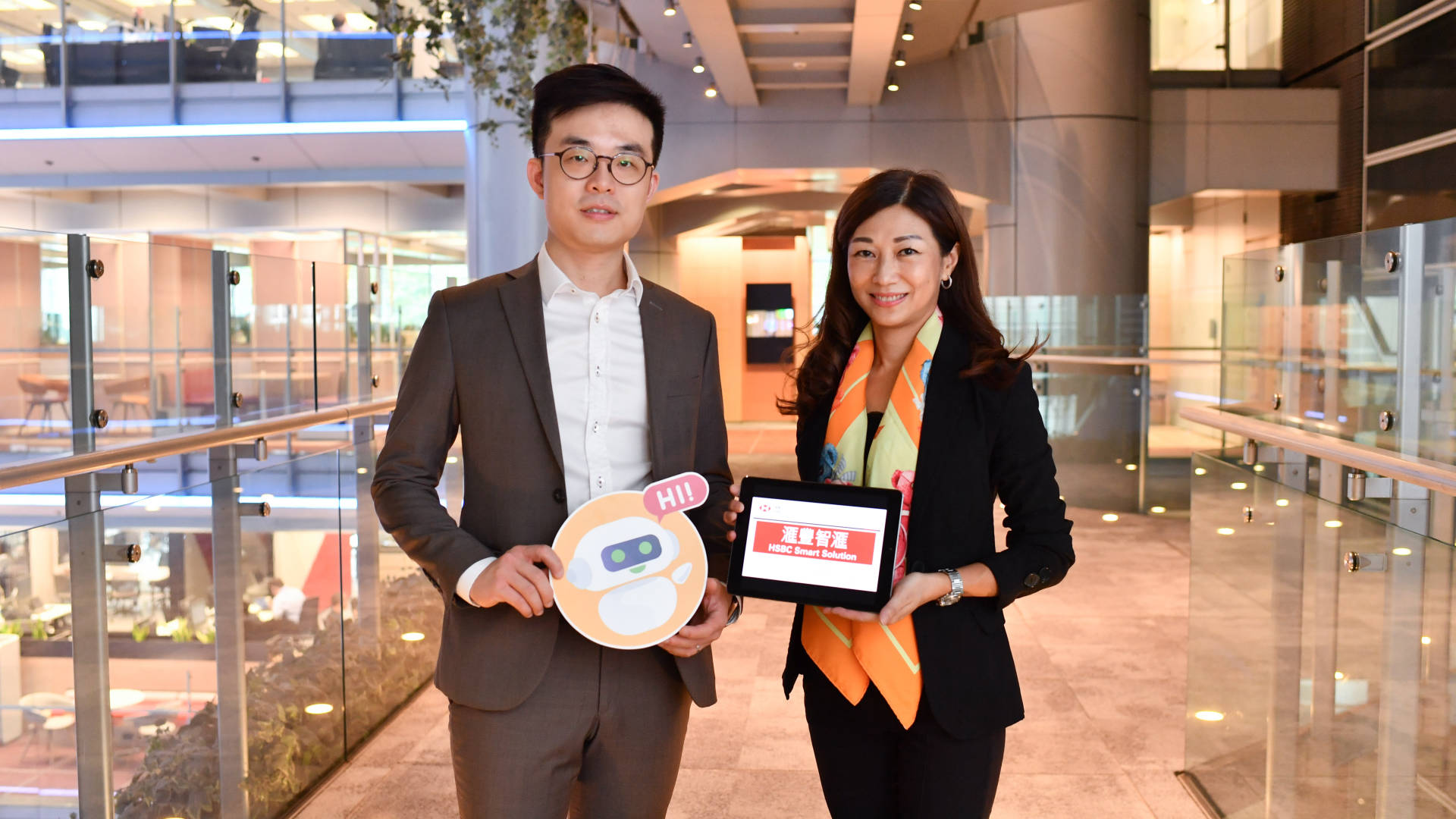 One-stop digital platform manage and analyze business conversation through chatbot service.
Sanuker and HSBC have become strategic partners with HSBC Smart Solution. Sanuker provides a free chatbot platform Stella Chatbot builder for HSBC Business Internet Banking customers. Hong Kong SMEs can deploy chatbots with no coding experience needed on Messenger, Instagram and WhatsApp to start conversations with customers and optimize customer service. They can also manage logs and run analytics directly on Smart Solution.
Capture conversational business opportunities to boost sales and accelerate digital transformation.
By setting up chatbots, companies can turn the most popular social communication platform into an efficient and low-cost marketing channel. Like a salesperson, chatbot is able to reply to a large number of customer messages automatically 24/7. You can enhance website experience and customer satisfaction through chatbots easily!
Exclusive discount up to 50%! Only for HSBC Business Internet Banking customers!
Over 85% of HSBC's commercial customers in Hong Kong are already using digital channels for day-to-day banking. This partnership will definitely help more users and SMEs!  An exclusive Sanuker offer from HSBC Smart Solution:
Discount up to 50% for the first 6 months

Free 60-minute one-to-one session with a Sanuker specialist
Contact us now to learn more about conversational marketing and chatbot!
About Sanuker
Sanuker is a consulting company that provides business messaging solutions and chatbot solutions to international brands in Asia and Europe. We lead the market with our rapid development strategies across messaging platforms and are selected as a Global WhatsApp Business Solution Provider.