Get your WhatsApp Business API Ready for Shopify
Integrating Shopify and the WhatsApp Business API (WABA) in Stella is easier and faster than you might expect. Follow these steps to connect Stella!
Integrating Shopify and the WhatsApp Business API (WABA) in Stella is easier and faster than you might expect.
First, apply for WABA through our Stella self-registration system, so you can easily track your application progress. Once your WhatsApp Business API account has been successfully applied, follow these steps to connect to Stella.
Go to "Channels" and select "+ New Channel".

Choose WhatsApp as your Channel.

Fill in the WhatsApp Server Info and select "Generate Auth Token" to create the Access Token to connect with WhatsApp Business API 
4. Click "Connect" and you will see a new phone verification window. Select the channel and phone number you would like to connect to.
5. Select the method to receive the authentication code:
Send via SMS text, or

Via Voice Call
6. If you have previously authenticated your phone and set up dual authentication, please enter your dual authentication code; otherwise, please leave it blank. After receiving your verification code, enter your verification code in "Enter Verification Code".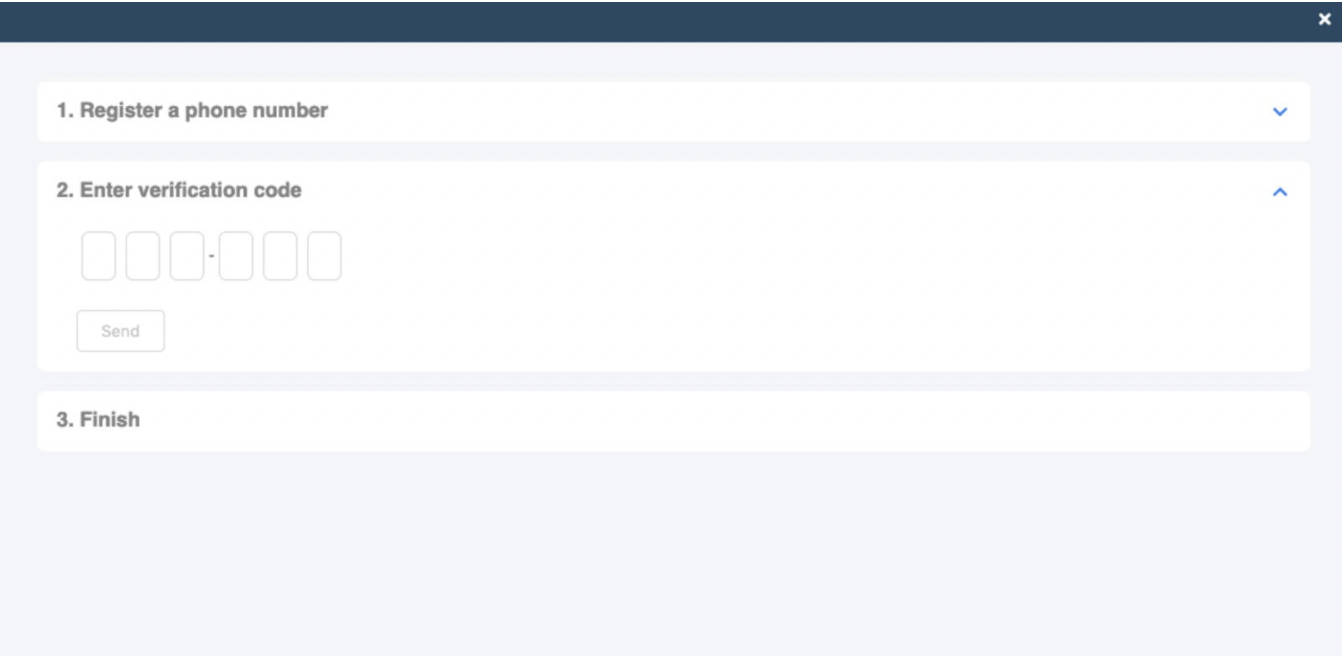 7. After inputting the verification code, press "Send". You will receive a verification confirmation under "Finish".
Integration of Shopify and WhatsApp Business API
You can now integrate your Shopify store with WhatsApp Business API:
Go to "Integration"

Click "+New Integration"

Select Shopify and you will be redirected to the Shopify app store

Follow the app's instructions to add Stella Bot to your Shopify Store
5. Go back to "Integration" on Stella and choose "Edit Integration".
6. Select "WhatsApp Business API" and choose your channel.
7. Select the conversation flow you want to include in the chatbot.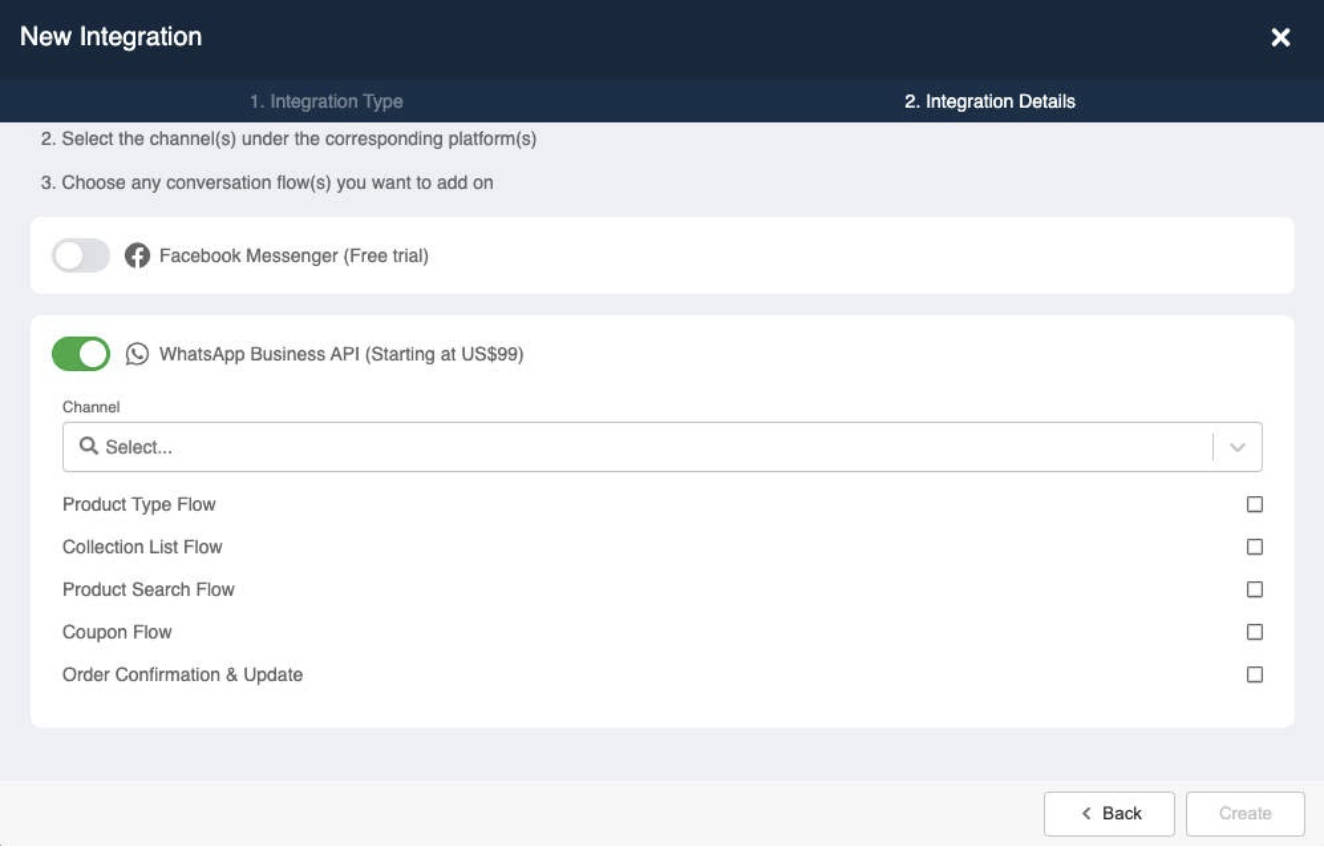 8. Click "Save" and complete the integration process.
You can now go to the corresponding chatbot conversation tree and edit the conversations directly.
Expand your business through Click-to-WhatsApp advertising
Never just use one channel to promote your eCommerce business. Each social media platform has its own unique set of users, so it is important to explore as many different social media platforms as possible to reach as many potential customers as possible.
If you have more than one social platform, Click-to-WhatsApp advertising is a great tool for you. By using this ad format, businesses can drive traffic from Facebook and Instagram to WhatsApp.
Click-to-WhatsApp ads not only reach existing customers, but also increase your brand's chances of reaching more interested users on each platform. If you have only one platform with chatbot automation installed, or want to consolidate all your online traffic into one channel, Click-to-WhatsApp ads are the best choice for you.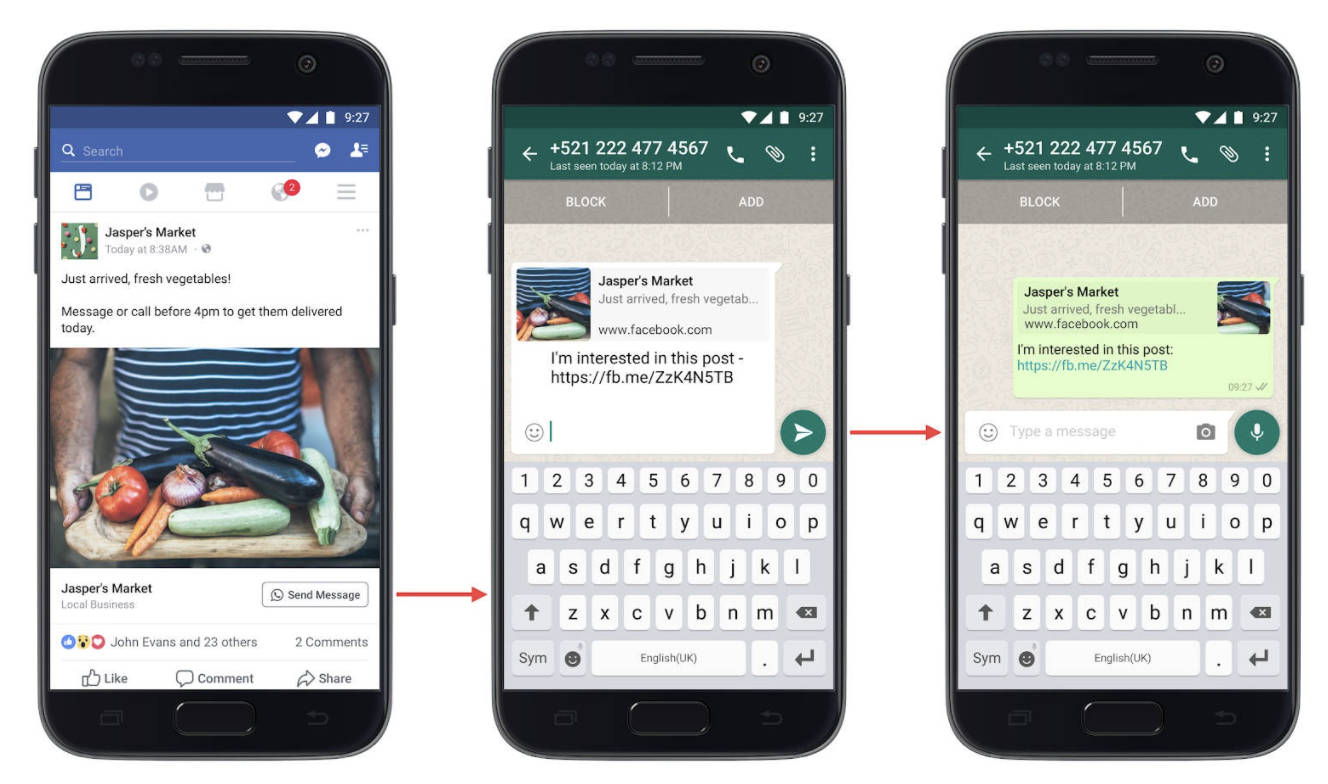 Source: Facebook
The Shopify integration allows brands to reach potential customers with exposure on social media. This integration is also available for Facebook Messenger, please visit our website (www.sanuker.com) or email (hello@sanuker.com) us for more details!
Contact us
Email: hello@sanuker.com
WhatsApp: +852 6822 7287