Facebook or Instagram? E-commerce Marketing Trends You Need to Know in 2022
In 2022, according to the statistics, Hong Kong users reaching 6.5 million in the entire Facebook world, including Facebook, Instagram and Messenger
In 2022, according to the statistics, Hong Kong users reaching 6.5 million in the entire Facebook world, including Facebook, Instagram and Messenger, – which means almost everyone in Hong Kong are on Facebook. Reference 
With the prominence of facebook in Hong Kong, it has revolutionized the way people message. More than 20 billion messages are exchanged between businesses and users monthly on Facebook Messenger.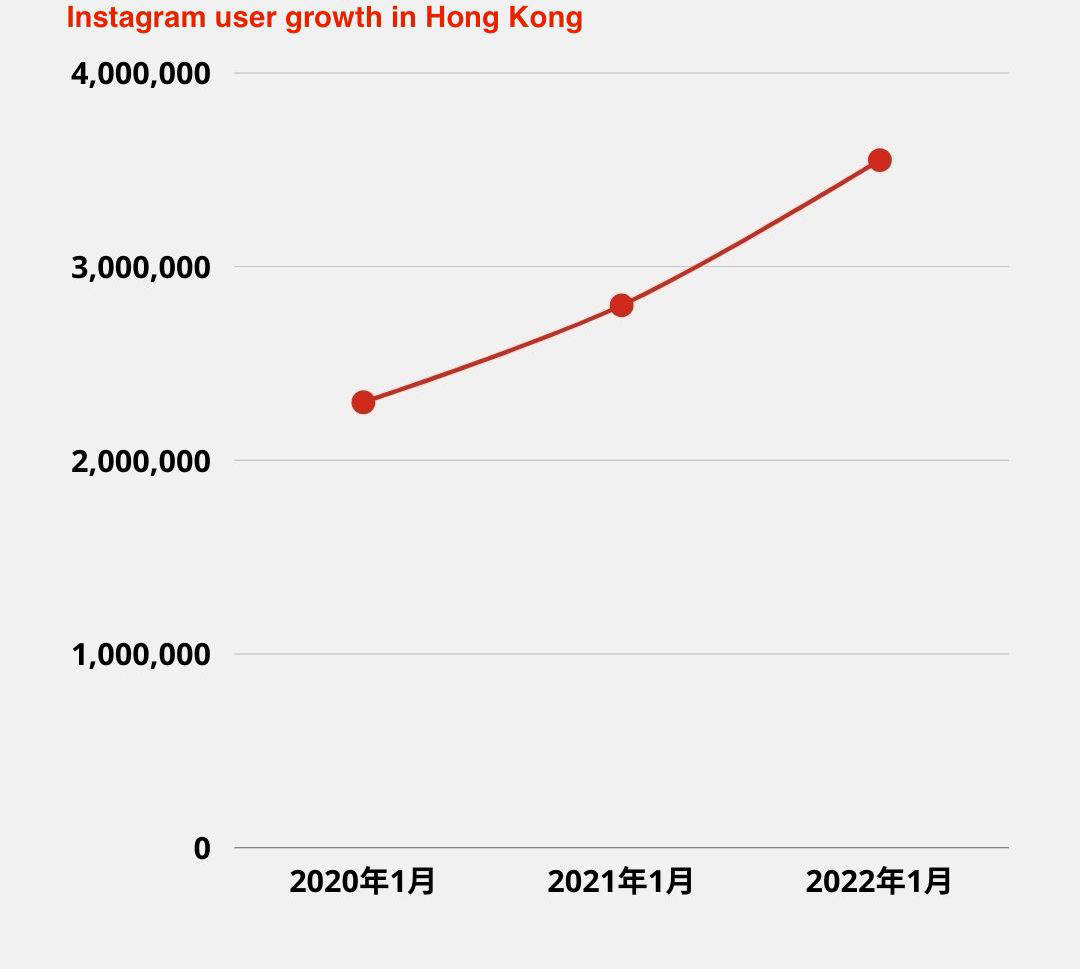 The growth of Hong Kong's Facebook world users depends on Instagram
In fact, excluding IG users, the number of Facebook users alone is actually falling. The secret to keeping the number of users on the rise is Instagram. Instagram Hong Kong users have been increasing in recent years. At the beginning of 2021, there were 2.8 million Instagram users in Hong Kong; at the beginning of 2022, it had risen to 3.55 million. Compared with Facebook, the number of Instagram users in Hong Kong has risen across the board in every age groups, which means that e-commerce companies may think of enhancing the user experience on Instagram more than ever.
COVID-19 pandemic has changed the future of E-Commerce
Due to the endless COVID-19 pandemic, contactless shopping has emerged as the future of retail. E-commerce brands can benefit from the rapid rate at which consumers have adapted to the digital world. As digital transformation has grown over the years, so have conversational AI solutions like chatbots. It's now a great opportunity to develop your online business with instant  customer service 24/7 and personalized conversations to potential customers on Facebook, messenger and Instagram!
How can E-commerce companies adopt automated messaging solution to boost brand awareness and conversions on Facebook, Instagram and Messenger in 2022 ?
Studies pointed out that 53% of people are more likely to shop with a company that allows them to get instant response. In addition, according to an AMA study, live chat resulted in a 29% increase in the marketing awareness stage of the customer journey.
With Messenger API and Instagram API, businesses can not only implement chatbot solution to provide instant reply to customers' DM and comments but also serves as a great tool in nurturing and retargeting stages.
It can automatically send out personalized promotional content that greatly increases audience interest and purchase intention with customers data collected through chats, just like a smart personal assistant on your online store.
Promotion alert – Everyone loves to buy their favorite products with a discount, chatbots can easily inform your customer about the ongoing sales or exclusive promotions. (e.g. festival / birthday coupon)
To upsell – Provide product recommendations according to customer's browsing and purchasing history, as well as their location.
Sale booster – Chatbots can remind the customers of the products in the shopping cart to reduce the cart abandonment rate.
Delivery notifications – Let's keep your customers informed about the status of the delivery at the end of the buyer's journey.

Retargeting: Collect and analyze customers' behavior for precise retargeting messages.

Integration with instagram live / reels: Interactive features like live and reels are available in Instagram now. Businesses can tag products in live / reels for customers to check for more details and direct them to purchase.
If you're looking to level up your customer engagement, why not contact us and install our chatbots into your customer service channels?