2022 New Ideas on Gamification Marketing: Go Beyond Auto-reply Social Media Campaign!
Some tips for marketers to go beyond flexibility to attract & increase interaction with customers by applying games in your marketing strategies.
Marketers spent tons of time, ads dollars, and an uncountable amount of effort just to create memorable marketing campaigns that can capture their audience's eyeballs or interest.
Among all the marketing channels, a social media campaign is one of the most common strategies due to its interactive feature. Brands can directly communicate with customers and actively engage them in a fun and effective manner. However, to stand out from the fierce competition and over-loaded information on social media, creativity and innovative experience to your audience play a major role in determining the success of the campaign. 
While auto-reply comments campaigns, tagging and likes campaigns became the norms in social media marketing. Here's some tips and tricks for marketers to go beyond flexibility to attract and increase interaction with customers by applying games in your marketing strategies.
Gamification is a marketing strategy that represents a whole new angle for businesses to attract new customers. Considered an innovative way to allow businesses to build distinctive and compelling competitive advantages. Sanuker will let you know what Gamification Marketing is and how it can bring values to your business.
What is gamification? 
Gamification is the application of game components (technologies, methods, rules and other factors.) to any activity with the goal of increasing user motivation and excitement, changing their perspective, and motivating them to actively participate in similar activities in the future. Among the solutions offered, the application of Gamification is the optimal choice to help create motivation and attract higher participation of the customers. 
Values of Gamification
1. Engagement – The purpose when businesses build gamification is to connect potential customers with businesses so that customers will have an interest to understand the products or services.
2. Loyalty– Increase the chances of turning potential customers into loyal customers, enhance the customer experience and differentiate your business from the competitors.
3. Motivation – Create motivation to stimulate customers to participate in creative marketing campaigns, websites, mobile applications.
Customers are overwhelmed with promotional messages in today's world. Businesses must provide ever-more interesting and creative customer experiences to attract customers' attention.
Tailored Gamification Campaign with Chatbots
Sanuker reveals the best way for business to connect is to personally have a conversation with the customers. In order to do that, businesses can start with an experience game or campaign on social media to attract people. Once the customers start playing, chatbot will guide the players automatically and encourage them to keep playing till the end. It can also help businesses get the right data as well as user behavior. Most importantly, Sanuker can customize exclusive games or challenges which fits your business best.
O2O campaign –  IWC Schaffhausen 
Guiding the users through a 5-question short quiz, chatbot will calculate and suggest the most suitable watch based on the answers that users have selected.
They can share the result with friends or publish it on their social media page. Also, they can fill out a subscription form to keep themselves updated to IWC Schaffhausen's latest news or promotions.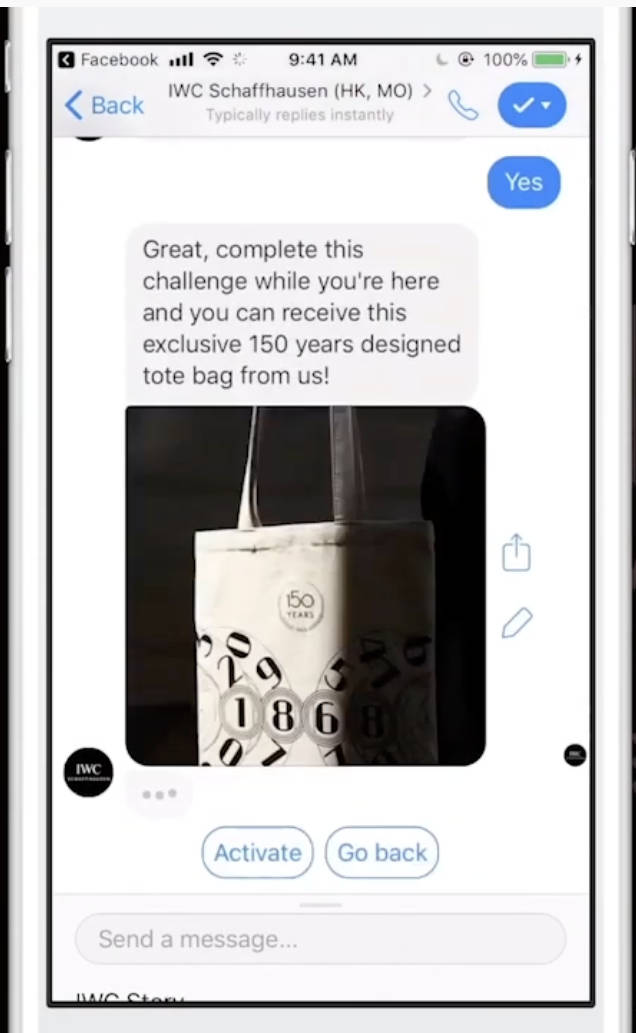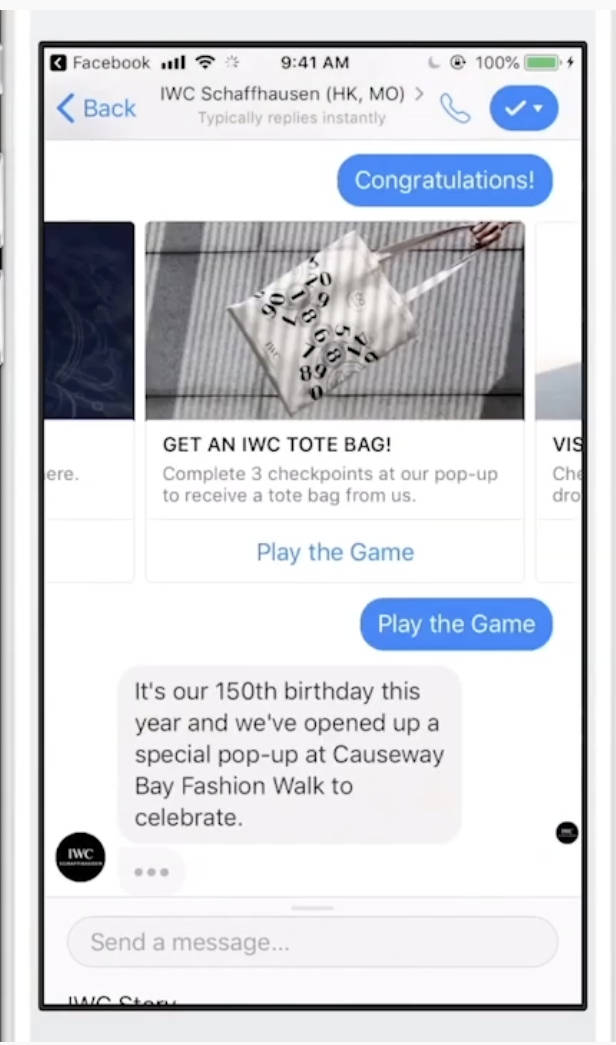 Interactive social media campaign – Hawooo Xmas Maga Sales
Hawooo Christmas party campaign started from a Facebook post, in which users could click to play the game and get the Christmas exclusive discount code. Over Hawooo's three-day game, the chatbot guided players to play box-picking, dice and answer questions. If the player invites friends to play the game, they can even get an extra coupon. When the game was over, N-time notifications message encouraged players to subscribe for updates. 
We have more amazing demos and examples in our webinar, click the video below to learn more!